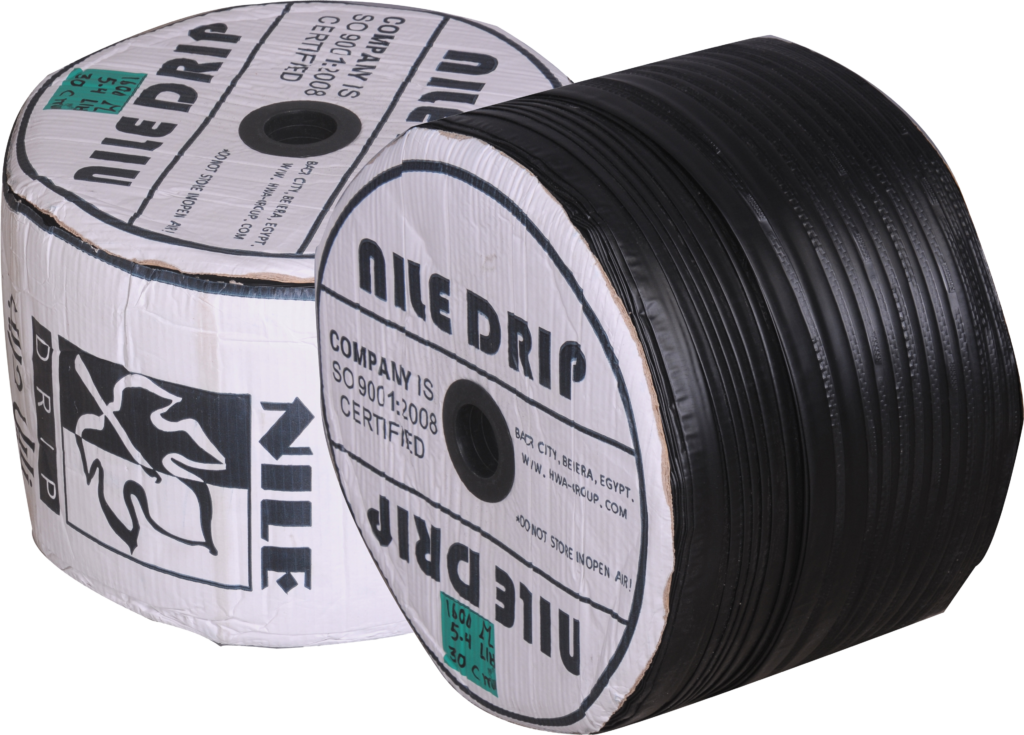 Applications

 Can be widely used in the greenhouse, field crops (pave along rows).
Features & Benefits

– Thin tape wall, labyrinth runner and dripping holes are finished at one time, excellent performance.
– The labyrinth flow path is shaped at one-off vacuum hot pressure with high accuracy.
– Wide labyrinth runner, turbulent flow, many inlets and out lets high anti-blocking function.
– High-quality materials, excellent tensile properties, suitable for mechanical paving.
– Lightweight, easy operation and handling.
– The maximum paving length is 80 meters.
– Flow rate and outlet space can be made under actual needs.
– Water-dripping volume is even and consistence.
– Relatively low price, better for large-scale use.
More products from Nile Drip